NY STEAMERS Journey: From Humble Beginnings to NYC's Trusted Cleaning Company
We've diversified our services, offering not only carpet cleaning, but also upholstery cleaning, rug cleaning, drapery cleaning, and more.
NY Steamers emerged as a modest one-man venture and has since evolved into a family-owned enterprise. Our story began with founder Reuven Dinar in 1984, who meticulously crafted a reputable business renowned for superior quality services. The baton was later passed to his son, Meir Dinar, who currently oversees the company with his wife, Lorraine Dinar.
Over the years, Meir's steadfast commitment to top-notch service and impeccable customer satisfaction has driven the company's substantial growth. We are situated in the bustling heart of New York City, expanding our reach across all five boroughs. Our expansive facilities include a warehouse in Brooklyn and numerous locations scattered throughout Brooklyn, Long Island, Queens, New York, and New Jersey areas.
This robust growth mirrors the strength of our relationships with our valued customers and our dedication to meeting their needs. From our family to yours, we express our deepest gratitude for choosing NY Steamers services. Rest assured, we are always committed to exceeding your cleaning expectations.
At NY Steamers, our unique vision sets us apart from the competition. Our work is fueled by passion, guided by love, and driven by a genuine concern for you and your family's needs and safety. We treat every fabric with the utmost care, as if it were our own. For us, it's not just about earning an extra dollar; it's about ensuring your complete satisfaction with every job we undertake. We believe in fostering long-term relationships through our exceptional workmanship and unparalleled customer service. When it comes to customer service, no one surpasses us. It's a fact. Our dedicated professional team collaborates harmoniously to deliver an outstanding level of service for every project we handle. Our ultimate goal is your absolute satisfaction, both for today's job and for all future projects you entrust us with.
At NY Steamers, our unwavering passion drives us to deliver exceptional carpet cleaning services. We are deeply committed to executing every job meticulously and ensuring it is done safely. As environmental enthusiasts, we take pride in being among the few who prioritize eco-consciousness. Our clients are at the core of our business, and we prioritize their health and safety above all else. Living in one of the most densely populated and polluted states, we understand the significance of cleanliness. This fuels our approach of utilizing the best solutions and products available, offering you organic, eco-friendly, and green alternatives that guarantee the well-being of your families, including your cherished pets and children.
OUR CLEANING SERVICE PROCESS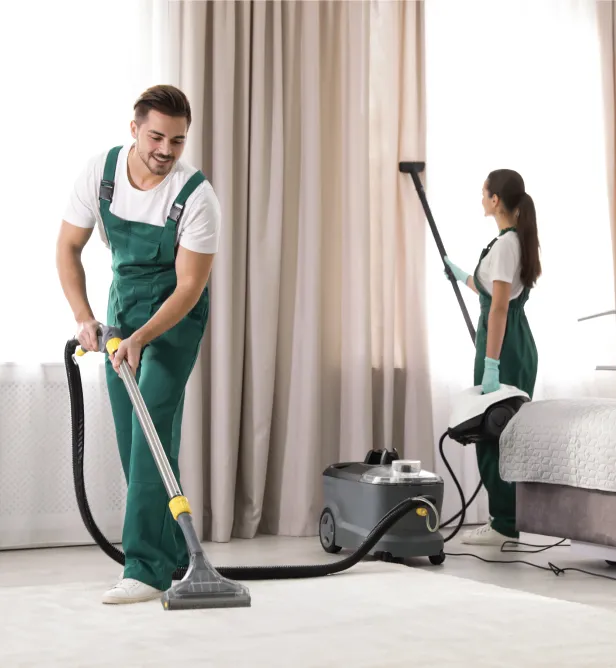 OUR CLEANING SERVICE PROCESS
At NY Steamers, we possess an in-depth understanding of the chemical dynamics involved in how stains penetrate and adhere to floors, carpets, sofas, furniture, and drapes. Armed with this knowledge, we employ effective techniques to successfully lift and remove stains from your furniture. Our highly trained experts will promptly arrive with a warm smile, dedicated to delivering professional and excellent service to our clients. We prioritize attentive listening to our customers, which is why we offer a complimentary on-site inspection. During the inspection, we assess your items and provide an honest evaluation. If, for any reason, we believe a stain cannot be fully removed, we will advise you accordingly. Our commitment is to always respect your time and money. Our exceptional team of professionals is known for their honesty, punctuality, and expertise. The loyalty of our repeat customers and our outstanding reputation are testaments to our service excellence.